Assess Technology Literacy
The case for a constructionist approach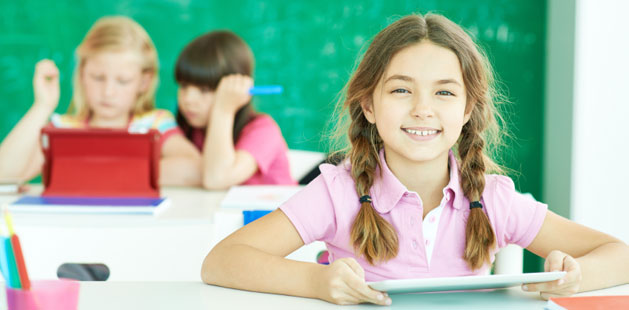 Way back when — say, 15 years ago — technology literacy was in its infancy, and we were teaching the basics about computers to our students. Today, schools have progressed beyond teaching elementary computer skills and terminology; most technology literacy is now focused on student use of the computer as a tool to solve problems, enable creativity, and promote the invention of new ideas and processes. We still expect students to know things ABOUT technology, but we almost universally agree that technology literacy is really about what students can DO with technology. As the State Educational Technology Directors Association (SETDA) definition shows, technology literacy is about action, not facts:
"...the ability to responsibly use appropriate technology to communicate, solve problems, and access, manage, integrate, evaluate, and create information to improve learning in all subject areas and to acquire lifelong knowledge and skills in the 21st century."
In this modern age when students are technically savvy and technologically fearless, our approach to technology literacy must continue its evolution.
Just as civics and government curriculum provides guidance for students' behavior as citizens and voters, technology literacy prepares students to function in and contribute to the information society. While students may be much less reliant today than in the past about needing help using a mouse, or browsing the Web, guidance from educators is more crucial than ever as they learn to harness technology safely to be successful personally, in school, in college, and throughout their careers.
Section 2402(b)(2)(A) of Title II, Part D of the ESEA (titled Enhancing Education Through Technology (EETT)) states that one of the goals of EETT is to "…[ensure] that every student is technologically literate by the time the student finishes the eighth grade."
How can we help ensure a child is technology literate when the definition of technology literacy is a seemingly moving target? Adopting a constructionist approach can help.
Constructionism is a theory of learning that says that ideas are built in the head of the learner. Constructionism suggests that learners are particularly likely to make new ideas when they are actively engaged in a reflective process of making something (construction) and sharing that new thing with others.
One of the best-known applications of constructionism is project-based learning (PBL). In PBL, the project is the curriculum, and assessment is not separate from the learning process. This kind of integrated, authentic assessment mirrors what happens in the real world where people are judged on what they do, not by testing them after they do it.
Authentic assessment happens at the same time as project work with the objective of making the project better, turning mistakes into learning experiences, and encouraging students to take risks rather than doing the least amount of work. Authentic assessment based on project work may be the only true way to measure all the overlapping dimensions of technology literacy.
So, back to the question – how do we know students are technology literate? By looking at what they do, and how they do it, for evidence of what they know!
Project-based learning and technology literacy: The TechYES model
The TechYES technology literacy certification program reflects this approach to constructivism, project-based learning, and authentic assessment. Developed by Generation YES using research-based practices, TechYES provides resources to educators and students to participate in authentic, project-based learning activities that reflect essential technological literacies.
By combining a research-based model like TechYES, along with open-ended creativity tools like those from Tech4Learning, educators can fully address technology literacy, and better yet, do it in a way that engages and inspires children!
(This article was adapted with permission from a white paper by Dr. Jonathan D. Becker, Associate Professor of Educational Leadership at Virginia Commonwealth University, with Cherise A. Hodge, M.Ed., and Mary W. Sepelyak, M.Ed. Dr. Becker is an expert researcher in achievement and equity effects of educational technology and curriculum development.)
Download the full white paper, "Assessing Technology Literacy: The Case for an Authentic, Project-Based Learning Approach" at: http://genyes.com/freeresources/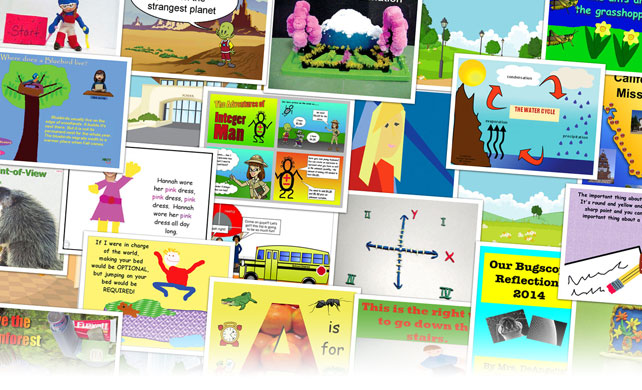 What can your students create?
Advertisement