Set SMART Goals
Students set SMART goals for the coming school year and identify action items they can complete to achieve them.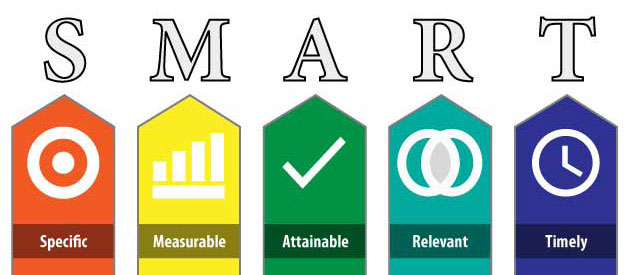 Task
Did you know that the simple act of writing down your goals makes it more likely you will achieve them? But you also need to write goals you can measure and attain, as well as identify specific steps you can take to reach them.
In this lesson, students will think about personal and academic goals for the school year. They will learn to write these as SMART goals and identify actionable tasks they can complete to achieve them.
Engage
Many students arrive in our classrooms lacking confidence in their academic abilities and their power to take action to improve. Teaching students to set personal goals begins with teaching them to believe in themselves.
Kick off student's work setting goals with this fun message from Kid President.
Further inspire student by sharing how others have overcome obstacles and achieved their goals. You can find lots of inspiration stories from books for different ages in the Chicken Soup for the Soul series.
If you think students need a bit more prior knowledge, read a story about goal setting like Pogo Pig Learns About Goal Setting or Success Kids: Goal Setting: Roger's New Bike.
To help students begin their work from a place of confidence and success, have them reflect on things they have already accomplished. For example, they likely entered a new grade, outgrew their clothes, went new places, and have new likes and interests.
If students are having trouble determining past accomplishments, work as a class to identify things they learned in previous grades. This could be academic, but it could also be a new style of art they created, music they performed, sports and games they played, or experiences from field trips.
Create
After students have identified individual accomplishments and skills they already have, ask them to think about things they still need to work on. Have students create a list of academic and personal goals they would like to achieve this school year.
While research shows that just writing down your goals can help you achieve them, there is more to do than just writing a list. In order for students to be able to take pride in their effort and accomplishments, teach students how to set goals they can attain and that reaching goals requires action.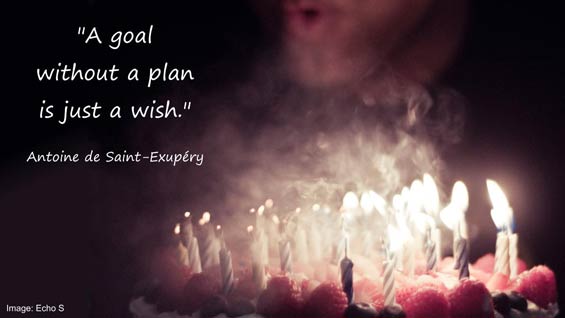 Writing SMART goals can help. SMART goals are:
Specific
Students need to clarify the who, what, when, and where of their goal. Have a discussion about using words that are specific vs. those that are ambiguous, or subject to interpretation.
Measurable
Students need to be able to know when they have reached their goal or if they are making progress toward it. Have a discussion about quantitative vs. qualitative measurement.
Attainable/Actionable
Students need to be realistic about what they can achieve this school year with the time and resources they have available. While "going to college" is a worthy goal, this is far into the future for most students. Work with students to help them understand that goals must also be things students can take action on now.
Relevant
Students should be able to explain the personal and academic benefits. Talk with them about qualities that make a goal worthwhile.
Timely
Students need to be able to achieve the goal by the end of the school year. As students are writing have them share their goals with a single peer to help them see if a single school year is a deadline that makes sense for this goal.
Work with your students to transform at least one of the items in their list into a SMART goal. Write a SMART goal for something you would like to accomplish this school year. Keep your drafts so your students can see the difference between a goal and a SMART goal.
You can find a great example of the difference between a goal and a SMART goal in this blog post.
While students can write their goals on paper, writing effective SMART goals usually takes a few revisions. Since revising is much easier and neater when done on the computer, so use a word processing program to facilitate this necessary editing.
If students use cloud-based tools like Google Documents or Wixie, have them record their goals in these programs. This way they are in their accounts collected with the rest of their work this school year.
If students have a portfolio they use to demonstrate growth and progress, add these goals to it. Students can easily add a goals document to the other projects and files in their Wixie portfolios.
Share
Have students present their goals to the rest of the class along with the ideas they have for achieving them. This sets up the expectation that everyone has a goal and it is everyone's responsibility to help each classmate reach their individual goals and complete the necessary steps and practice to get there. At this time, students can also share additional ideas they have for steps students can take to reach their goals.
Print three copies of each student's goals. Students should keep one in their desk or binder to remind them of their goals and the steps they want to take to reach them. They should give one copy to you as a critical friend who will help remind them of their goals and the steps they said they would take to reach them. Students should also take one copy home to share with their families and support systems.
Assessment
You can get a sense of a student's prior experience with resolutions and goals from your initial conversations about goal setting. Most students struggle with setting goals that are realistic, timely, and attainable, so working on SMART goals can you help identify the obstacles to effective goals setting for each student.
While we usually define success in terms of achieving goals, you should also evaluate student's growth and ability in writing effective goals and identifying steps they can take to achieve these goals. They also need to do the hard work and practice necessary to achieve them. To help them along the way, be sure students write actionable goals and help them measure their progress, not just their achievement!
Resources
Bryan Sommer and Lindsay Nahmiache. Pogo Pig Learns About Goal Setting. ISBN: 1500312193
Roger Bush. Success Kids: Goal Setting: Roger's New Bike. ISBN: 1493625543
Scholastic: 5 Tips for Teaching Kids How to Set Goals
Parents Magazine: How to Teach Kids Perseverance and Goal-Setting
Standards
ISTE NETS for Students 2016:
1. Empowered Learner
Students leverage technology to take an active role in choosing, achieving and demonstrating competency in their learning goals, informed by the learning sciences. Students:
a. articulate and set personal learning goals, develop strategies leveraging technology to achieve them and reflect on the learning process itself to improve learning outcomes.