Five ideas for creating comics in the classroom
Engage learners in retelling, informing, and raising awareness with comics
Comics. Some of us think of the Sunday paper, while others think of the worlds created by Stan Lee and Jack Kirby. Comics have come a long way since the Adventures of Obadiah Oldbuck in the late 1800's. While comics were once regarded as lazy entertainment that "rots the mind," they have proven to be useful classroom tools that engage reluctant readers and support student comprehension.
Asking students to create comics, not just read them, is a powerful and fun way to improve student learning. The limited space in which to tell a story in comic form forces students to summarize, which "promotes greater comprehension by asking students to analyze a subject to expose what's essential and then put it in their own words" (Robert Marzano, et al 2001). As students work to support and extend their text with images, the dual coding of information boosts comprehension and retention.
1. Retell to demonstrate comprehension
Creating comics that retell is an easy performance task that helps you to evaluate comprehension. Most retelling is connected to summarizing events in a fictional story, but students can also create comics to share the sequence of steps in a mathematical solution, scientific process, or the cause and effect of events in history.
2. Inform and Educate
It's easy to think about fictional fantasy and super heroes when we think of comics, but with Art Spiegelman's Maus winning the Pulitzer Prize in 1992, more and more authors and cartoonists are sharing history and scientific information in comic form. Creating nonfiction comics to summarize information learned from class reading, lecture, or individual research, is a great way to help students better understand it.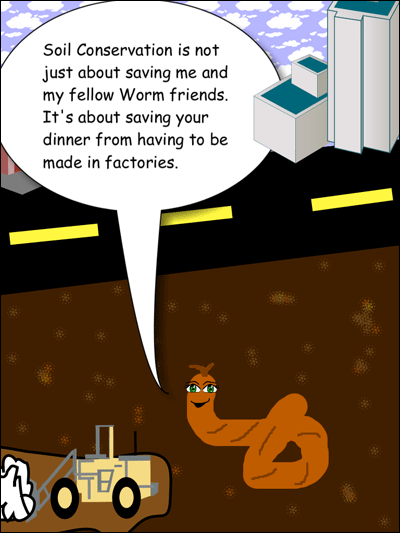 Add an additional element of purpose to student work by asking them to create informational comics to inform others and raise awareness. Creating a narrative to connect information in the comic also helps students develop more sophisticated writing skills as they work to make dry facts and details come alive.
3. Character Education
Social injustice is a common thread in comic stories… heroes stand up to bullies and villains and do what is right. Reading about these situations in comics is a great way to prompt character discussions with students. Students can write their own comic strip of how to handle situations like bullying or how to handle a disagreement in a way where they are their own hero.
The basics of character education such as bullying or making friends are great topics for comics with even your youngest learners. Older students can also tackle issues of racism, gender inequality, drug abuse, and more. Asking students to create a comic about these issues helps them engage students in exploring potential responses in a fictional (safe) space.
4. Conversational Dialogue
Dialogue can be difficult for many students to follow. Creating comics that retell or explore new dialogue provides visual clues not only about who is speaking, but how they are feeling. Conversation, or speech bubbles, can look many ways — a cloud conveys thinking, while jagged edges can mean volume or excitement. Small text means may mean a whisper and all caps conveys yelling. When students are having trouble comprehending the meaning behind complex dialogue (think Shakespeare) have them rewrite in their own words through comics.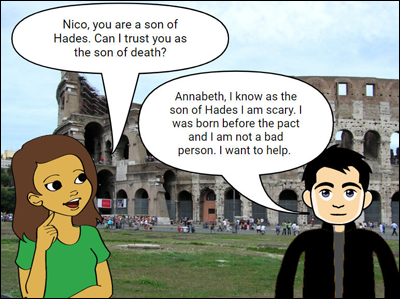 The visual nature of comics makes them great ways to support ELL and world language learners. While comprehension is served through the visuals in comics, programs like Wixie allow students to add in voice narration to further build language fluency.
5. Narrative and Creative Writing
Taking a creative or narrative writing approach to a comic project can envelop all of these different ideas and leaves students in charge. While writing from the first-person perspective can be difficult for students, it is natural in comics when the main character is the one visually narrating the story and sharing events from their perspective.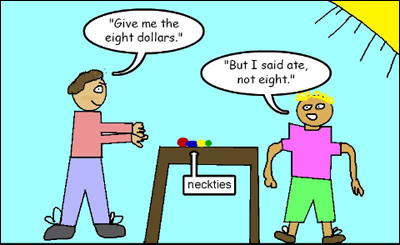 If you think your learners will struggle with first-person, begin by asking students to create a comic to introduce themselves or to share the story of an event in their life. If your students find it easy to write in first person, push them to use the monomyth, or Hero's Journey to share their story.
In Conclusion
If you have access to a color printer, print and distribute student comics in your classroom or school library. Publish student comics as PDFs or eBooks to distribute their work on Web as well as phones and tablets — the devices students use!
No matter what type of comic your students are creating, publish them for a real-world audience so that students know their work in school matters. This motivates students to produce their best effort and results in a celebration of effort that is fun for all. Who knows, student work could lead to the next great American (graphic) novel!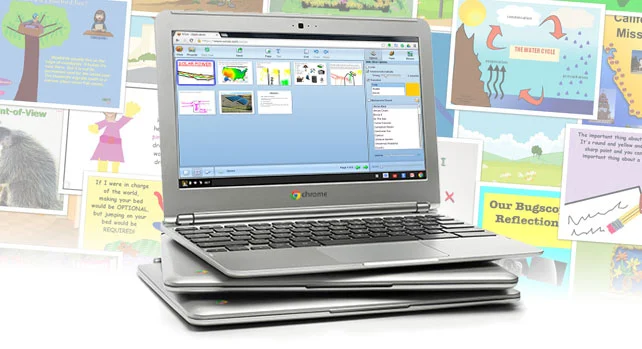 Getting Chromebooks?
Stay creative with Wixie!