Get Started with Differentiated Instruction
Know your learners and teach accordingly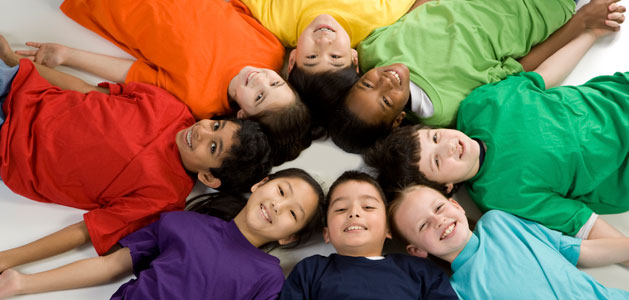 Learners come to our classrooms with unique abilities, interests, and experiences. Teaching the same way to students who do not have the same readiness, motivation, or learning style isn't going to result in their gaining the same knowledge or skills. You can reach the diverse learners in your classroom with differentiated instruction.
'I have to teach content to human beings and I have to know those human beings to teach that content well." —Carol Ann Tomlinson
Differentiated instruction is a way of thinking about the diversity of learners in our classrooms and acting on this knowledge throughout the process of planning, implementing, and evaluating so that we can promote the deepest possible understanding for all students.
Know students as human beings and learners
If you have taught for more than one year, you know that classrooms are never the same. They are made up of individuals who both want and need you to know and value their uniqueness. Depending on where you teach, your class may be fairly homogenous, but in today's world it is more likely that their culture, race, gender identity, family support system, economics, and even language vary widely. Even in seemingly homogenous classrooms, students have different personalities, interests, and passions. Knowing students as human beings helps us form strong connections that are crucial to effective learning environments.
Differentiated Instruction requires that we know our students as human beings and understand how each student learns.
In the past 25 years, brain research has shown that how our minds work inside is as different as we are outside. We need to consider how individual students in our classroom learn best as we develop and implement learning experiences to support them.
Environment - Does a learner need a loud or quiet work space? A busy space filled with imagery to get them excited or bare walls without distractions?
Learning Style - Is the fastest way into their mind through music, reading, or imagery? Do they need to move around or do a project instead of hearing about it?
Thinking Style - Do they think best with structured or open-ended projects? Do they think best when talking in a group or exploring on their own?
Developing learner profiles for each student helps you organize your knowledge about them and how they learn. These profiles vary greatly, but they are all designed to give you a quick snapshot of ability, readiness, experience, style, and more.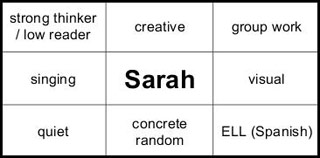 Differentiate content, process, and product
Once you know your students' readiness, learning styles, and interests, you can differentiate the content, process, and product. The goal is not to differentiate for every single student, or every single lesson, but to provide a variety of learning opportunities over time to support the variety of learners in your classroom.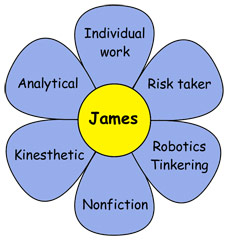 Content
Curriculum is often presented to teachers (and thus to students) as a scope and sequence of topics, not big ideas. To be able to differentiate, it is important to understand these deep understandings. If every one of our students isn't able to learn all the same material and think about it in the same way, what is most crucial for them to know, understand, and be able to do (KUD)? Be clear on essential learnings.
This does not mean "dumbing down" the curriculum. It means really understanding the important content and ideas that drive the curriculum and then developing essential questions that help students focus on the important aspects of what you are teaching.
Essential questions are by definition open-ended. They:
have many different answers and no obvious correct answer, and as such, provoke disagreement;
lead to discovery by requiring students to UNcover and REcover important ideas;
seek to solve real-life problems or address real-world issues;
require responses that are an evaluation of information combined with experiments and experiences to form an argument or solution;
are at the top of Bloom's Taxonomy;
engender further interest in the topic by leading to many more questions.
You can also create scaffolded essential questions for various levels of academic readiness, such as How, Why, and To What Extent suggested by H. Lynne Erickson.
Process
One of the most common elements of differentiated instruction is the use of flexible grouping. In this process, instruction and assessment begin as a whole group. Then students work individually, in small groups, or with a partner to develop, practice, refine, and extend their learning based on what they already know, understand, and are able to do. Students may be grouped by knowledge, reading ability, language fluency, and interest. Sometimes you will group students by shared ability, at other times, mixed ability will be more useful to the learning process.
Direct instruction should be well scaffolded and even targeted at specific groups of students. Information may also be presented through a variety of mediums – visual, videos, songs, literature, and hands-on activities.
Station rotations also make it easier to provide focused instruction to different groups of learners. In station rotations, students learn and practice skills for a specific learning goal through individual and group work at several different stations, including a station with their teacher for more focused instruction.
Product
Assessment for learning is ongoing through the use of discussions, exit cards, thumbs up/down, and so on. The larger tasks students complete should help you assess for understanding and should vary according to the learners in the classroom. Visual learners may thrive best by creating diagrams and illustrations, while kinesthetic learners need to build or create physical models.
Options for student choice that take into consideration both ability and interest are great ways to motivate and engage the learners in your classroom. Technology tools like Wixie have built in options for differentiation, making it easy to assign different work on the same topic to different learners in your classroom.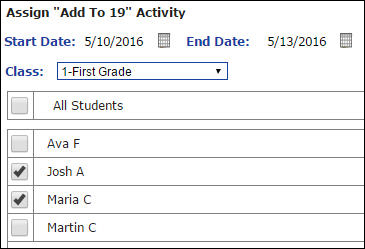 Providing a variety of options for performance gives students a choice and makes them a partner in the learning process. Metacognitive students who are aware of their strengths and weaknesses learn to make choices about how they best gain knowledge and understanding as well as the way they can best demonstrate their learning.
Viewing your students as unique individuals and learners helps you forge stronger relationships and develop more effective methods of teaching and learning. How you differentiate in your classroom will depend on the unique human beings and learners in your classroom, as well as the unique human being and learner you are.